D850: Extreme resolution meets extreme speed.
Pre-Order the Nikon D850 today @ Competitive Cameras
Coming Early September 2017 – $3,299.95 Expected*
*Pricing & Delivery Date subject to change
When Nikon introduced the D800 and D800E, it set a new benchmark for DSLR image quality and super high resolution photography that approached medium format. Now, five years later, Nikon proudly introduces the next evolution in high resolution DSLRs, a camera that allows photographers to capture fast action in 45.7 megapixels of brilliant resolution. With remarkable advancements across the board—sensor design, autofocus, dynamic range, sensitivity, Speedlight control, battery life, shutter and mirror drive mechanisms, Silent Photography in Live-View mode, focus shift capability and more—this is quite possibly the most impressive, well-rounded DSLR yet.
Higher Resolution. Faster Speed. Greater Versatility.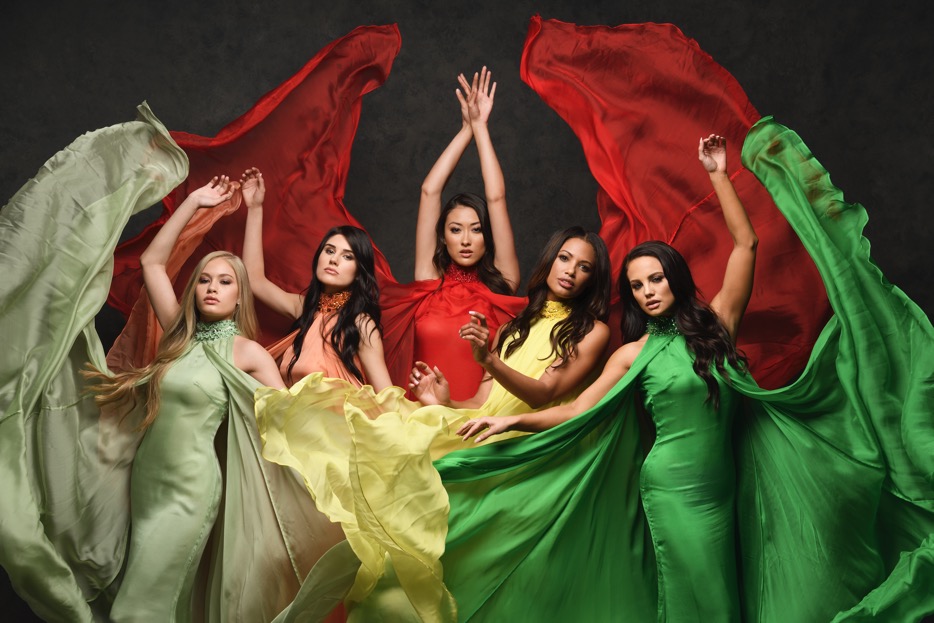 Nikon's first back-side illuminated (BSI) full-frame sensor with no optical low-pass filter
At the heart of the D850 is a Nikon designed sensor like none before it—a back-side illuminated (BSI) FX-format full-frame CMOS image sensor with 45.7 megapixels and no optical low-pass filter. A marvel of ingenuity, it achieves extraordinary image quality, enhanced light gathering efficiency, faster data readout and truer color. And with such a dense array of pixels, there's virtually no risk of moiré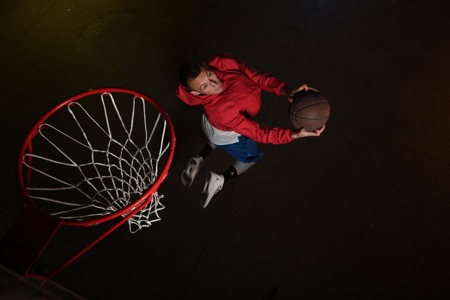 Faster, richer, sharper processing
Faster than EXPEED 4, EXPEED 5 quickly processes all 45.7 megapixels of data for lower noise, wider dynamic range, subtle tonal and textural details, high-speed continuous shooting at approx. 9 fps1 and full-frame 4K UHD movie recording.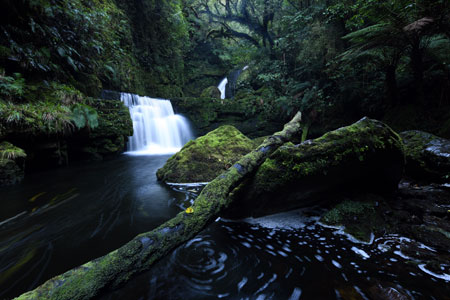 Sensitive to every little detail
The lower the ISO, the greater the dynamic range. Like the D810 before it, the D850 has the lowest base ISO of any DSLR or mirrorless camera2—ISO 64 (expandable down to ISO 32).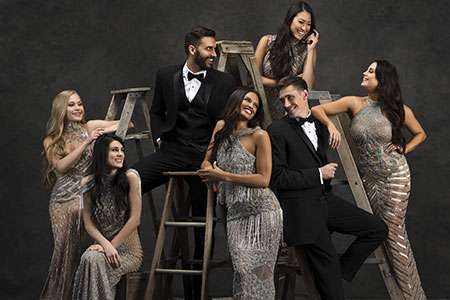 Full frame as it was meant to be
Nikon has been advancing the full frame format since the days of 35mm film photography with industry defining optics, legendary sharpness and the most impressive lens lineup available.
Precision at every turn
Flagship autofocus, metering and fast continuous shooting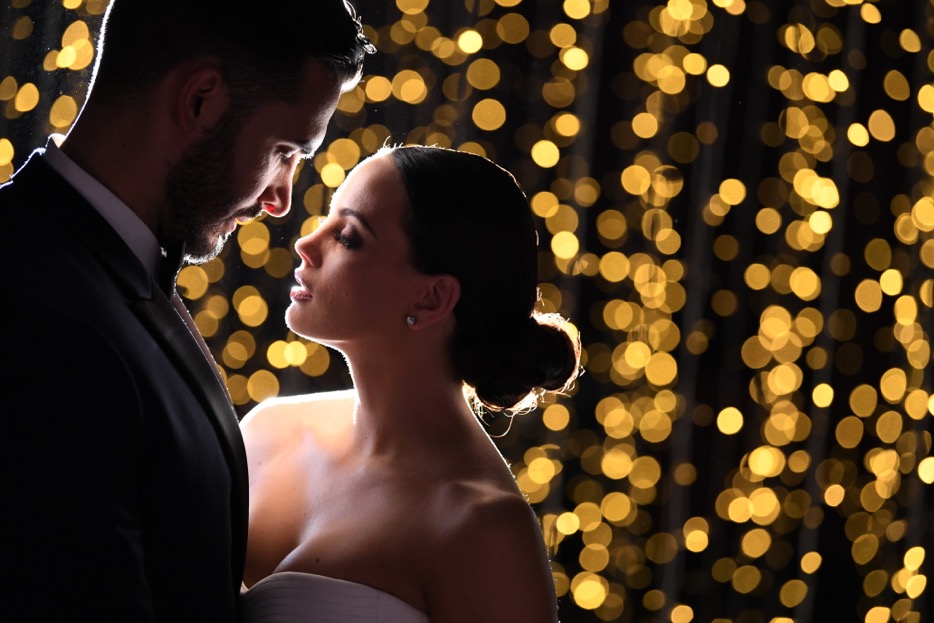 Autofocus that keeps up
The D850 uses the same field-proven ultra-accurate AF system as the flagship D5. With 153 focus points, 99 cross-type sensors and a dedicated AF processor, the D850 delivers all of its 45.7 MP performance with NIKKOR lenses. Shoot in low light to -4 EV. Capturing the most elusive subjects will feel like second nature with the D850.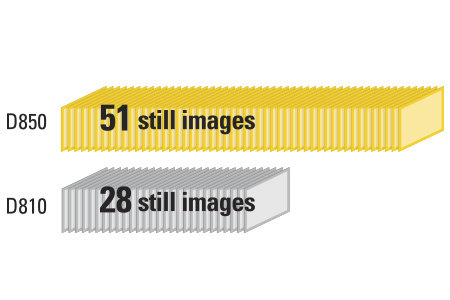 Shoot to your heart's content
Even at 45.7 MP of resolution, the D850 captures up to 513 consecutive shots in 14-bit RAW (NEF) or up to 170 frames in 12-bit lossless compressed RAW (NEF). Hold down the shutter button and capture shot after stunning shot.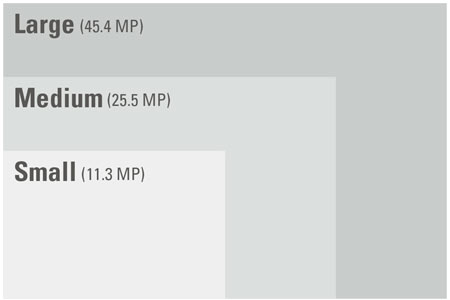 Streamline your workflow
Seamlessly switch between RAW sizes of Large (45.7 MP), Medium (25.6 MP) and Small (11.4 MP), whichever fits your need or workflow. Save time with RAW batch processing right in the camera.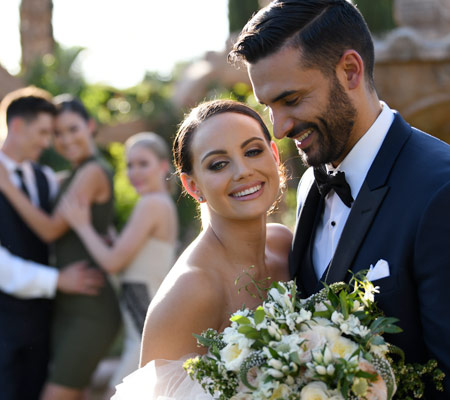 Do not disturb
When silence is golden—shooting golf, press conferences, weddings and more—turn on Silent Photography in Live View and capture without sound or mechanical vibration. In Mode 1, shoot for up to 6 FPS continuous at 45.7 MP.  In Mode 2, shoot approx. 8.6-megapixel pictures in DX image area at approx. 30 FPS for up to 3 seconds.
4K UHD Movie Quality in Full Frame Glory
Cinematic movie recording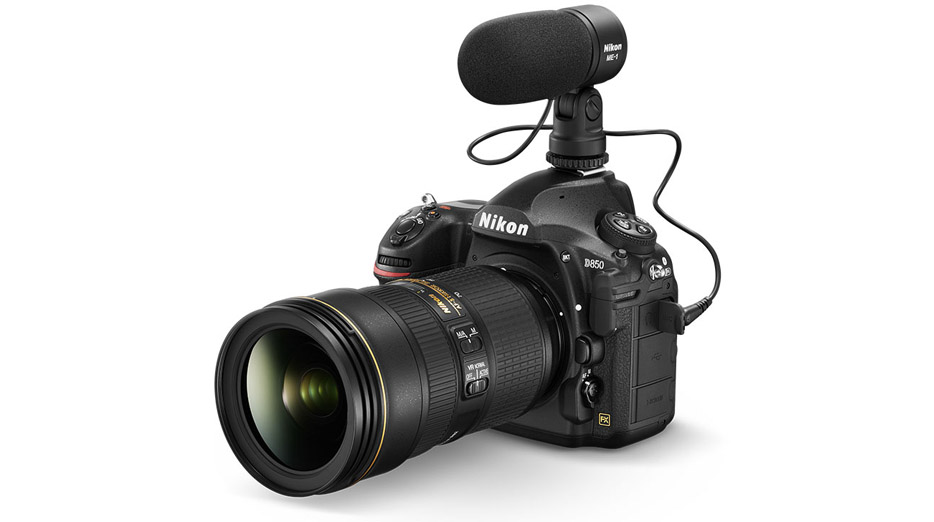 A multimedia powerhouse
Multimedia content creators rejoice. You are now free to record 16:9 4K Ultra HD (3840×2160) in full frame glory using the total width and resolution of the D850's back-side illuminated (BSI) CMOS sensor. Take advantage of the large sensor size for clean output at high ISO and for shooting with zero crop factor with any full-frame NIKKOR lenses4, including wide and ultra-wide angle lenses.